Upcoming Concert


The Cecilian Movement
Music exploring the connections between Palestrina and Bruckner and their contemporaries
Saturday, March 17, 2018, 7:00 PM
St. Ignatius of Antioch Episcopal Church
552 West End Avenue @West 87th Street View Map >

Click on the link below to order advance-price tickets online.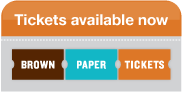 Central City Chorus presents "The Cecilian Movement"
The Cecilian Movement for church music reform in the second half of the 19th century was a reaction to the liberalization of the Enlightenment where the musical styles of Catholic masses had become more operatic in nature and augmented by the use of orchestral instruments, while Gregorian Chant had all but vanished. Its primary goal was the promotion of singing sacred music a cappella, reviving the Renaissance polyphonic style of Palestrina, Victoria, Lassus, Anerio, et al. The youthful Bruckner was greatly influenced by the Ignaz Traumihler, music director of the Augustinian monastery at St. Florian in Austria, who had subscribed to the Cecilian Movement. Bruckner's compositional style reflects hallmarks of the movement with his mastery of counterpoint and use of a spare, archaic choral language.
Palestrina is perhaps the most famous and well-regarded composer of 16th century sacred music; his work is often viewed as the culmination of Renaissance polyphony, earning him the moniker Prince of Music.
Giovanni Pierluigi da Palestrina

Agnus Dei (from Missa brevis)
Canite tuba
Improperium expectavit
Stabat Mater
Super flumina Babylonis
Tomás Luis de Victoria

Anton Bruckner

Ave Maria
Christus factus est
Locus iste
Os justi
Virga Jesse
Josef Rheinberger

Kyrie (from Cantus missæ)
Become a Facebook fan and receive updates about our performances!